American Express Payment Gateway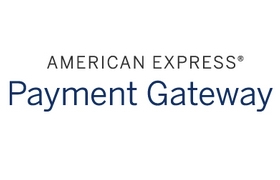 New to Cart32, the American Express® Payment Gateway enables merchants to conduct business through a secure platform that meets their ecommerce and digital payment business needs.
The American Express Payment Gateway delivers value:
We're here for you, day or night. Experience world-class American Express customer service and support, available 24/7*.
We're flexible. The American Express Payment Gateway works with over 30 local and global payment acquirers/processors and offers a flexible API which supports most major payment types.
We help mitigate fraud. All customers are offered 'Essential' advanced anti-fraud tools powered by Accertify, a leading provider of fraud prevention solutions, as standard. Upgrade to the 'Professional' package and get access to enhanced tools to meet your business needs.
We're secure. Customer credit card information is securely stored on PCI DSS level one compliant servers. With our optional tokenization services, customers can still make future purchases quickly and easily.
With customizable pricing plans and add-on features, we have a solution that can fit just about any business. You can sign-up for the American Express Payment Gateway directly through this link.
* American Express offers 24x7x365 product support in English, French and Spanish.